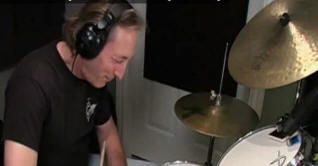 It all started in 1963 with Ringo and the boys, an exciting period of musical history that changed and

shaped many lives, mine included, forever! This 45+ year passion reveals a wealth of both musical and personal experiences including a year spent starving and laughing in England touring and recording original music with "Sails" and my long-time musical "brother" Rob Wright, an extended stay at the famous Horseshoe Tavern opening for the best country acts that Nashville had to offer, touring Canada and the USA with Canadian Country Music Legend Tommy Hunter and rock showband Jason and how can I ever forget playing virtually every Holiday Inn on the Bud Matton circuit, waking up in the morning, looking around and having absolutely no idea what town I was playing in that week!

Relocating to the East of Toronto in the early 80's led to gigs with regional acts such as Kevin Kelly and Par 4, Felony, house gigs with John McGee at the Genosha Hotel before the strippers took over and a stint at the Corral with Roy Penney and Shotgun backing up just about anybody that could strum E, F and G!
Changing musical times and boredom necessitated becoming a "Hired Gun" or as some have affectionately dubbed me "The Drum Slut". I also had the good fortune to join B&J Music in 1997, a well respected wholesale musical instrument company based in Mississauga. As the Percussion Products Manager for Canada, such top percussion lines as Zildjian, Gretsch, Premier, Gibraltar, Drumframe,Toca and recently LP Percussion are represented from coast to coast. Yes my friends, it's drums 24/7!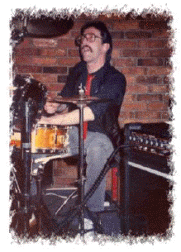 Also, original tunes and a new CD release with Root, Blues with Barney Adams Band, classic rock and cold beer with my buddies in Jukebox, country gigs with Johnny Burke and Eastwind, Bill Johnson and Sweet Country, Al Brisco and Blue Steel, Tom Mark and Stetson.
To all my friends and acts that I haven't mentioned, please don't be offended as the list is just too long! There's no end in sight thank goodness, what a terrific way to go through your life, doing something you love surrounded by the greatest musical friends that anyone could ever possibly ask for.
| | |
| --- | --- |
| Thanks Ringo! | |
~~~~~~~~~~~~~~~~~